• Chinese and overseas exhibitors are actively signing up as the exhibition area continues to increase
• Nationwide promotion of ProWine forges ahead with quality and scale, whilst wine education campaign picks up speed
• As confidence grows with positive signals of market opening, ProWine is ready to lead the future

As the Chinese wine market bids farewell to a special 2022, ProWine Shanghai 2023 is set to return to the Shanghai New International Expo Center from November 8-10, 2023, the first time since the Covid-19 pandemic to reopen its doors to overseas exhibitors. As the leading trade fair for wines and spirits industry in Chinese mainland, ProWine Shanghai has the important task of organizing and presenting a top-notch industry event to all the long-awaited exhibitors, trade visitors and partners, for the continuous growth and progress of the sector.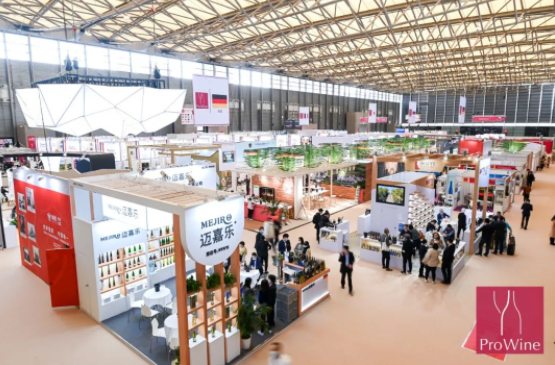 • Chinese and overseas exhibitors are actively signing up as the exhibition area continues to increase
ProWine Shanghai 2023 has received a great number of registrations from Chinese and overseas exhibitors for exhibition spaces in Hall W4 and W5, sectioned by wine-producing country and region.

On January 8, 2023, China removed quarantine requirements for inbound travelers and fully opened up its borders for international travel, which boosted industry confidence and global commerce. The wine industry, though facing many challenges this year, stands ready to embrace great opportunities to recover and rebuild.

Numerous wine-producing regions and pavilions have confirmed their participation, great varity of French wine regions will be shown under the umbrella of Business France, Wines of Portugal will bring all Portuguese wine grapes to China, German wines will be onsite presented with a national pavilion by German Wine Institute, and wines from west coast of USA will be presented by California Wine Institute. AXA Millésimes, the world's largest insurance group and the third largest international asset management group, has confirmed its participation with their French based wine selections to make its debut in Shanghai. Cantine Sgarzi Luigi S.r.l, the official top 1 wine exporter to China in Italy in 2021, will also return to ProWine Shanghai 2023. Glamorous overseas exhibitors join hands with burgeoning local counterparts to shine and sparkle at ProWine, andto grasp the attractive opportunities offered by China with open borders.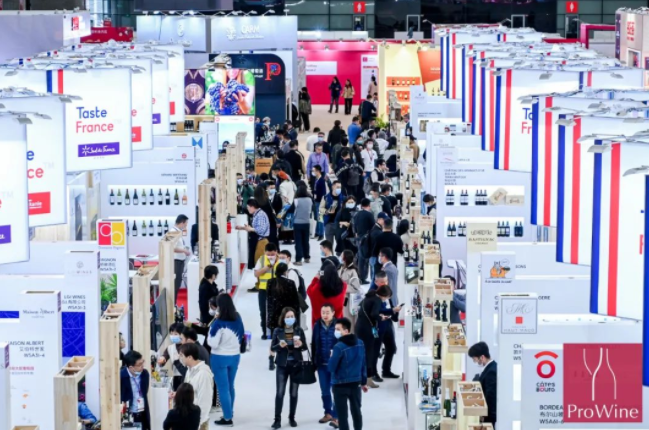 Wang Zuming, Deputy Secretary-General of the China Wine Distribution Association and Secretary-General of the Wine Professional Committee"explained: "The wine market in China has encountered great changes over the years, caused both by external factors and even more for its own reasons. Thus, reshuffling the industry and market will be conducive to a healthy and stable growth in the future. With the adjustment of China's pandemic control policy comes the recovery of consumption. China's wine market is transitioning as the younger generations become mainstream consumers, thus ushering in a new trend of development. With the rise of social media and short-video platforms, the mode of marketing is also set to change, embracing both challenges and opportunities. ProWine Shanghai will also strive to build a professional platform for Chinese and overseas customers to conduct business and share information."

• Nationwide promotion of ProWine forges ahead with quality and scale, whilst wine education campaign picks up speed
Looking back at 2022, the pace of ProWine's city promotion never stopped. Adhering to the strategic plan of "taking root in Shanghai and radiating China", ProWine Shanghai has been expanding the market from multiple perspectives, starting from early spring in February. Nearly 70 promotional events of varying scales, forms and themes have taken place in many Chinese cities in 2022, including 20 Malbec World Day events with the Wines of Argentina, roadshows with the Yinchuan Wine Association, and city promotion events with California Wine Institute, Wines of Germany, and COFCO Great Wall. Besides the ongoing collaboration, ProWine will promote wine education and branding in a customized form with companies including Penglai Grape and Wine Industry Development Service Center, Up-Chinese Wine, Chateau Chanson from the eastern foothills of Helan Mountain in Ningxia, and JP. CHENET, a brand of GCF from France in 2023. More than 70 exciting events are in the pipeline to attract more regional buyers to ProWine Shanghai 2023.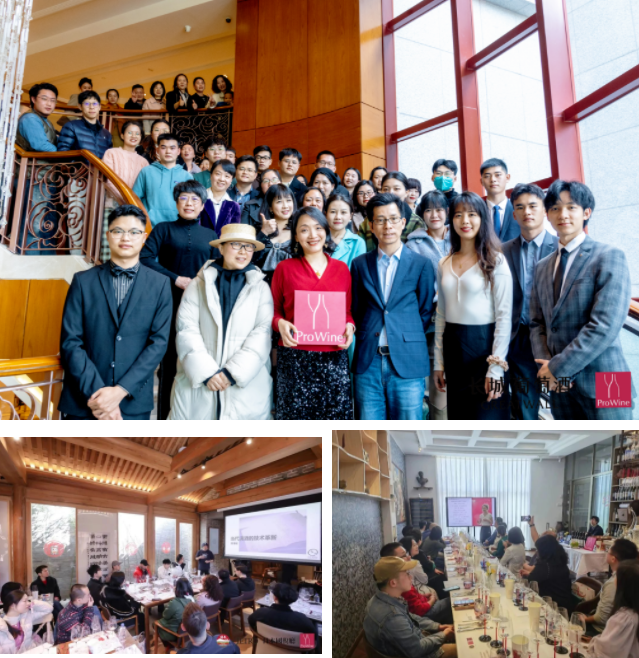 With a clear focus on end buyers, such as F&B, restaurants, hotels, wine retailers and shops in North and South China, ProWine will present two ProWine events (hotel presentations) in Beijing and Shenzhen this year, a special occasion marking the 10th anniversary of ProWine Shanghai. The ProWine event in Beijing will take place on June 1-2, 2023 at the China World Hotel, which expects to attract about 100 exhibitors. The ProWine event in Shenzhen, which will take place at Futian Shangri-La from June 30 to July 1, 2023, with over 1,500 trade buyers and over 120 exhibitors expected to attend is a spin-off from the successful Beijing event and an important initiative to support the promotion of ProWine Hong Kong. ProWine always puts the interests of exhibitors and partners first and uses its platform to help take the pulse of the market more accurately.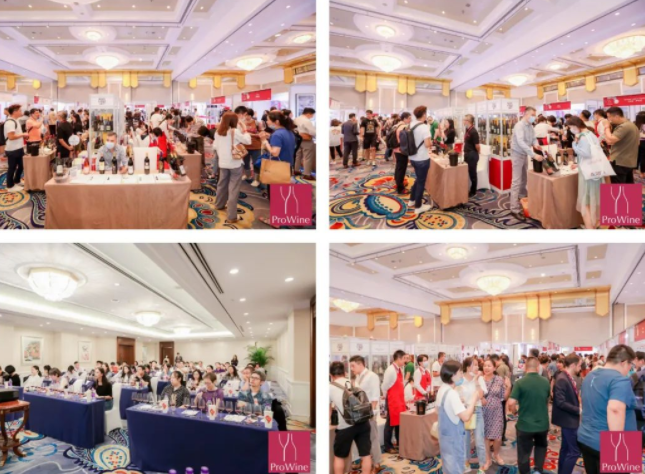 • As confidence grows with positive signals of market opening, ProWine is ready to lead the future
According to China Data Center of the Ministry of Culture and Tourism, around 308 million domestic holiday trips have been made during China's Spring Festival period in 2023, up 23.1% year-on-year and generating a tourism revenue of 375.843 billion yuan, up 30% year-on-year. The culture and tourism market is developing smooth and orderly, with a strong momentum for recovery. According to the Consumer Market Big Data Laboratory (Shanghai), the city's offline shopping payments amounted to 32.3 billion yuan during the seven-day holiday, recovering to 81.7% of the same period last year. Meanwhile, the 2023 Spring Festival Liquor Consumption Report, released by Jingdong Supermarket, shows southern cities are relatively more enthusiastic about spending, and lower tier cities spends more than their first-tier counterparts, indicating market potential and space for growth. All types of commerce are expected to relaunch and recover rapidly. The organizer also has confidence that ProWine will be back in full swing in 2023. For trade fair organizers, 2023 will be an important year to relaunch trade programs and rebuild fresh platforms. ProWine is more than a channel of communication. It is a trend barometer, it is an innovation driver, and it is a communication center. It is a forward-looking platform that pools efforts from all fronts.

Josh Gu, Project Director of ProWine Shanghai, said: "The market is about to experience a strong wave of recovery, as more and more people go out to restaurants and dinner parties. This in turn will inevitably lead to a rebound in wine demand. After the three-year pause, the market is eager for in-person trade events. ProWine Shanghai is a highly professional wine and spirits trade platform that bridges effective communication between buyers and producers. It will surely take the lead to drive market development and recover the industry."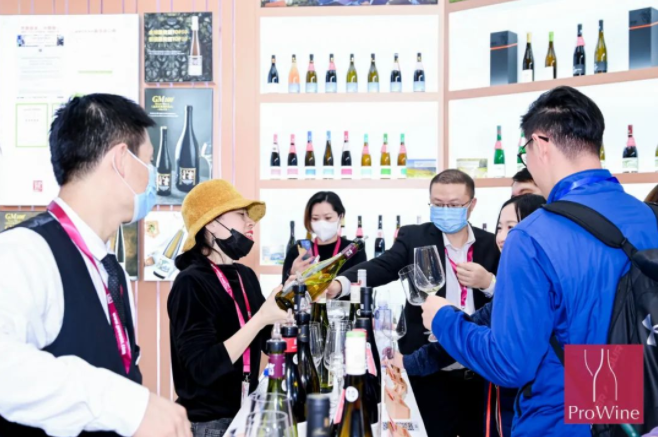 ProWine is committed to presenting more refined wines with elaborate schedules and plans, thus bringing more fantastic experiences for all participants. We are looking forward to meeting you at ProWine Shanghai 2023 from November 8-10, 2023. ProWine Hong Kong 2023, an important trade platform and showcase for the wines and spirits industry for the Northeast Asian market as well as the South China market, will take place at the Hong Kong Convention and Exhibition Centre from May 10-12, 2023. It will be held in conjunction with the 20th HOFEX, Asia's leading food and hospitality trade fair.

For more details, please visit our website: www.prowine-shanghai.com. You may also search "ProWine" on WeChat platform for any exhibition news and updates.